Important Locksmith Tips That You Should Remember
March 23, 2018 &nbsp · &nbsp &nbsp
It may be pretty simple and most of us usually know these safety tips, however, it may still be important that we should be reminded when we could, right? After all, we all know that prevention is better can cure.
Locksmith Tips #1
It is much easy to search and select the "best" locksmith that you can find if you are not in a panic and have much time to spend scouting professional locksmiths. You have ample time to check the reviews and ask all possible questions you have in mind when you are not yet in an emergency situation.
So what are you waiting for? Go ahead, save the number on your phone so you would always have it when you need it.
Locksmith Tips #2
You may be tempted to hide your spare keys under your doormat, around your garden, under the mailbox, or anywhere around the house. Unfortunately, these secret hiding places are not "secret" to anyone anymore. These are also the places where burglars and robbers search for spare keys.
If you really want to keep your spare key safe, give it to your relative, friend or trusted neighbor. You can also call them immediately when you need your spare key.
Locksmith Tips #3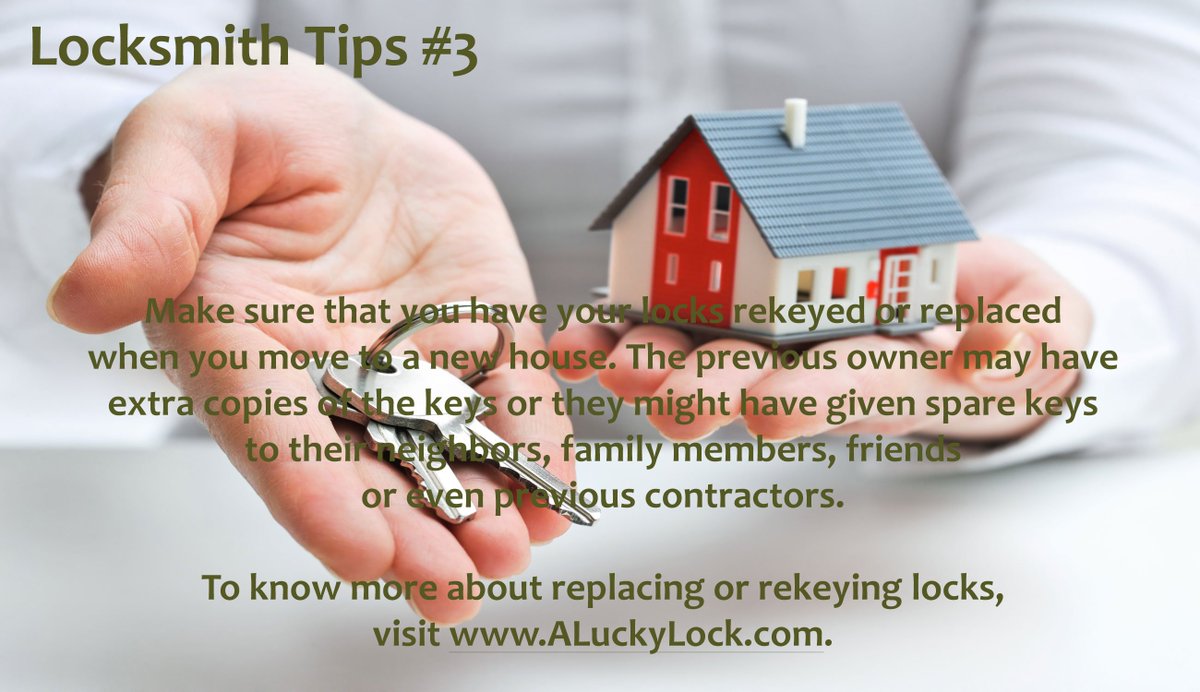 When moving to a new home, apartment or condominium, make sure to secure your locks immediately. You do not know how many people might have a copy of the key and you surely do not want anyone walking into your new home without your permission.
There are two ways to do that, one is to have the locks re-keyed and the other is to completely change the locks. If you have a tight budget and the locks are still in good condition, you can opt to have them re-keyed instead. But if the locks are showing signs if wear and damages, better to have them replaced.
---
No Tags
---